Manufacturing die
Machining
NC data output from computers are transferred to each machine. Various size of machines are available match dimensions of dies.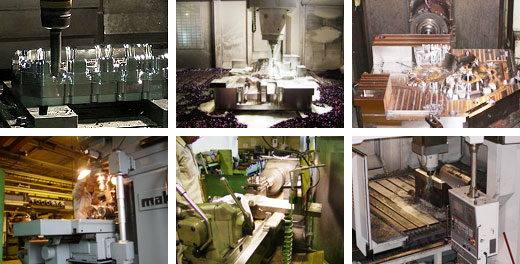 Finishing/die matching/assembly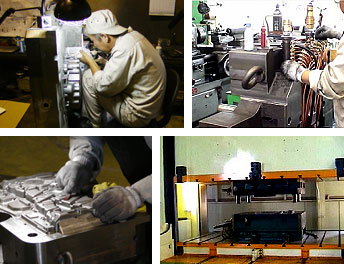 Skilled work is required for finishing. Products are finished carefully one by one. Various sizes of die matching machines and cranes allow efficient die matching operations.
Inspection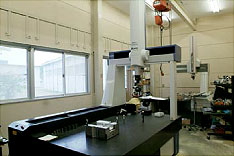 3D measurement device is inevitable for checking and improving quality.